| | |
| --- | --- |
| | Samples-2-Box |
Every biobank deals with barcode labels and storage location. The Sample2Box add-on is a user-friendly application allowing you to scan external barcodes and an associated box to quickly create a new record with its box coordinates.
Use either the Direct Scan mode if your lab has a barcode reader or the Rack Scan mode with 2D Data-Matrix coded tubes used in combination with a rack scanner (Traxcer Micronic, Ziath, BML Sample Scan, FluidX).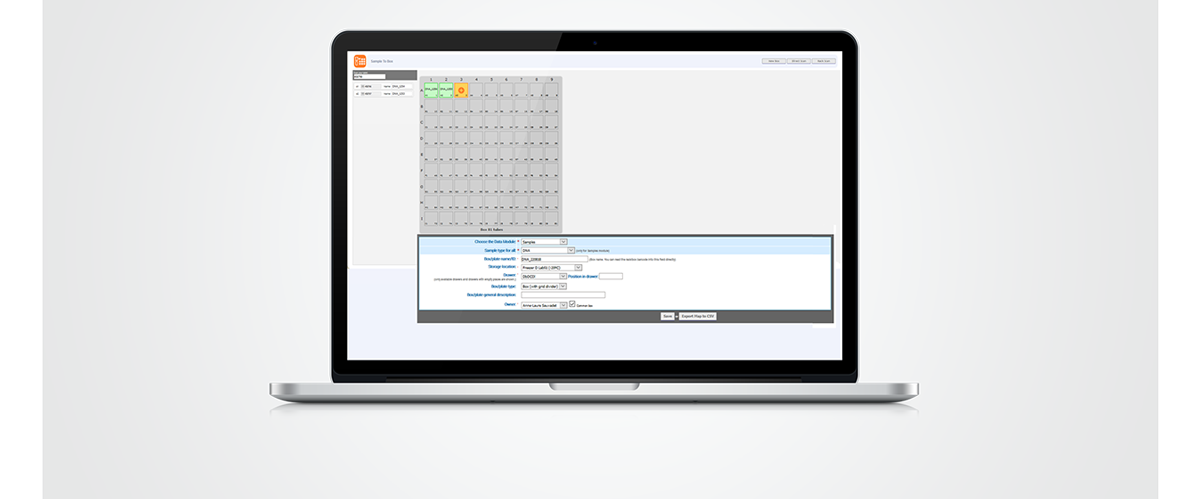 LabCollector Sample2box

The best user-friendly application to manage your storage!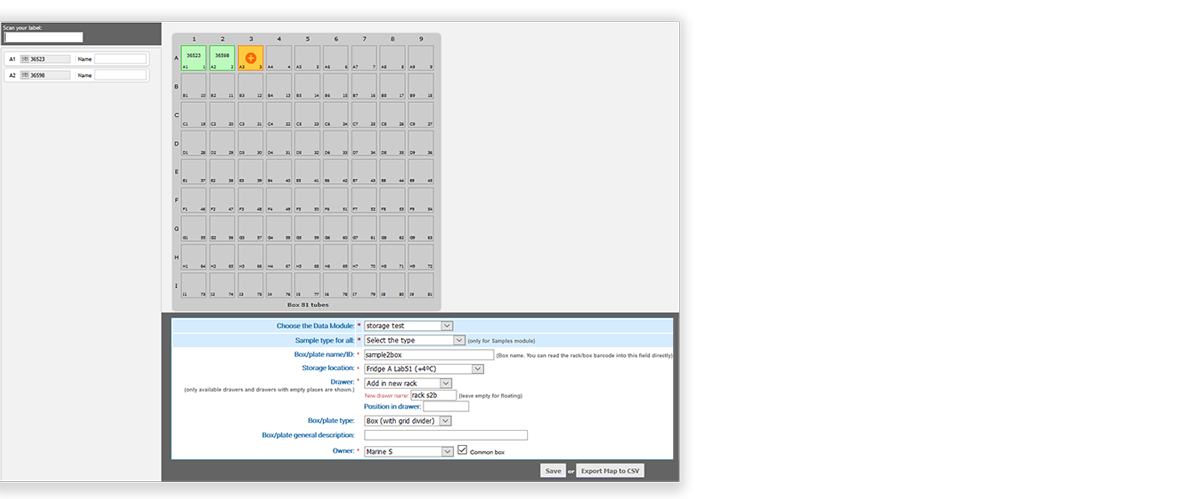 Choose the model of your box,
scan your tubes, and setup the box.
Records are created in the module of
your choice with their box coordinates.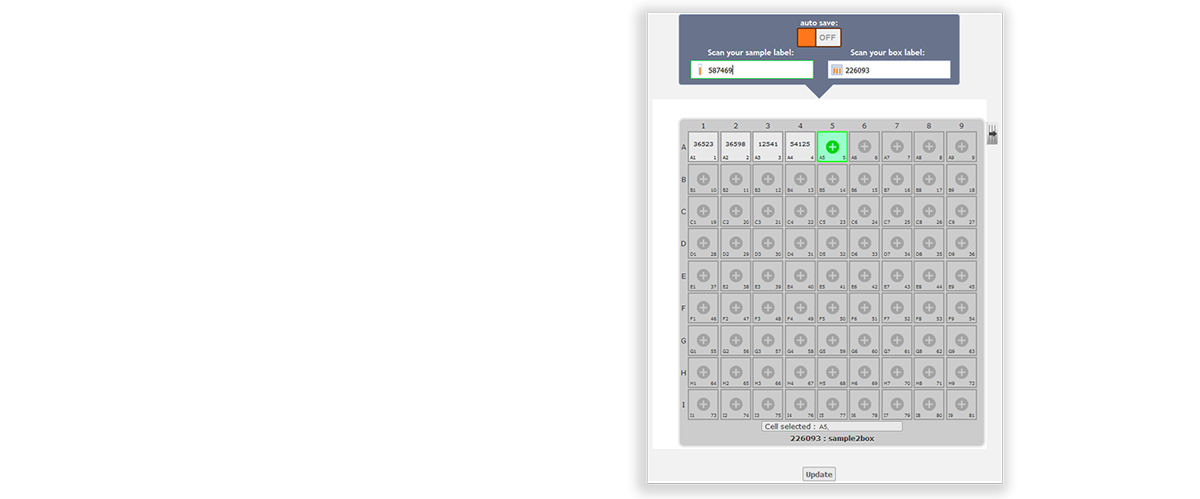 Quickly add samples by scanning
the box and the tubes.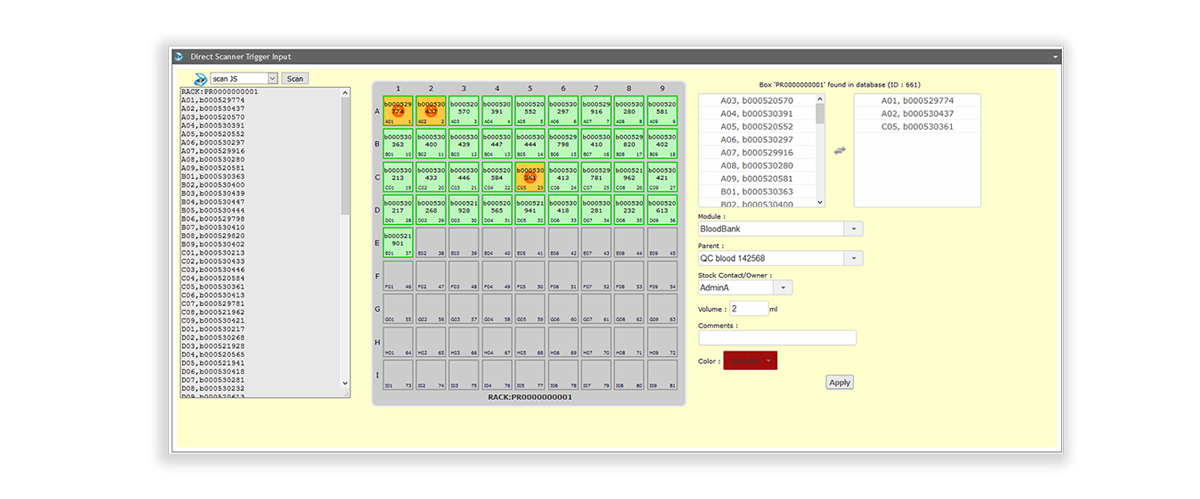 With a rack scanner, add main storage, secondary storage or derive records in any module in a few clicks.
---
A new app will be available soon in order to scan your tubes using a mobile device. Stay tuned!
| | |
| --- | --- |
| | TubeScan |
App to scan tube barcodes in your LabCollector and get details. This app will connect to your LabCollector via API. It works with both 1D and 2D barcodes (internal barcodes, precoded tubes, aliquots…) and gets details for samples. It also allows you to destock tubes/vials or to remove volume. Barcode lists can also be generated in a CSV file and sent by email. The app requires a working LabCollector instance with an API web service configured. TubeScan works best with LabCollector v5.4.
---