LabCollector LIMS for Automation
LabCollector LIMS is a collaborative intranet solution to enhance the Quality Management System of your Lab. Built around independant modules, LabCollector is capable of extensive customization to manage any lab activities (research, development, clinic, services …) in Academic labs, Pharma, Biotech and CRO structures. LabCollector LIMS also integrates automation tools allowing scientists to save time and to limit errors. Information is managed in a relational database allowing users to identify, store and link data.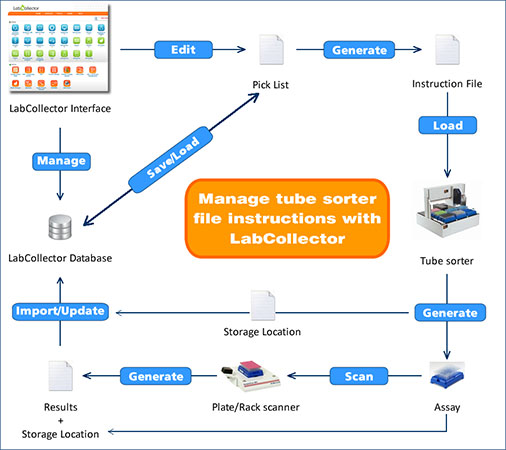 The module also generates instruction files or sample sheets for Fluidigm EP1, Floyd 2D Picker, Hamilton and Illumina! Other equipment integrations can be added. Just send us your requests!
LabCollector LIMS currently integrates the following automation tools:
Print formatted labels and labels series editor:
For sample identification using barcode. LabCollector supports ZebraTM and BradyTM printers.
Samples Batch Tools:
Batch data import from microplate rack scanner (2D coded tubes). LabCollector supports Micronic, FluidX, VisioMate (Thermo) and other scanners.
Tube Sorter:
This add-on helps to recover dispatched samples on storage and place them on a working tray. It generates a picklist automatically and the necessary instruction files for the tube sorter robot (Micronic, BioMicroLab …).
I-Collector for automatic instrument linking:
LabCollector is capable of bidirectional communication with our instrument automation parser I-Collector. I-Collector supports a growing number of instruments but we offer the development of any plugin needed for any of your lab instrument equipment. Results and values are automatically sent back to LabCollector or the LSM add-on as soon as the instrument releases them. I-Collector benefits from our API/WebService engine.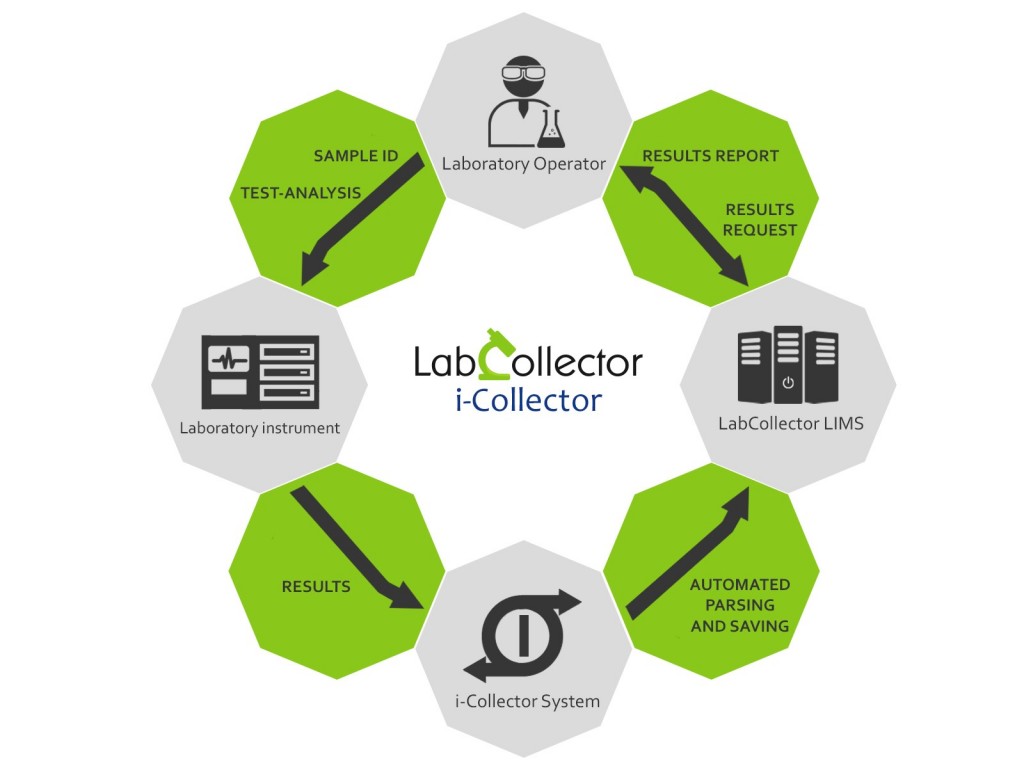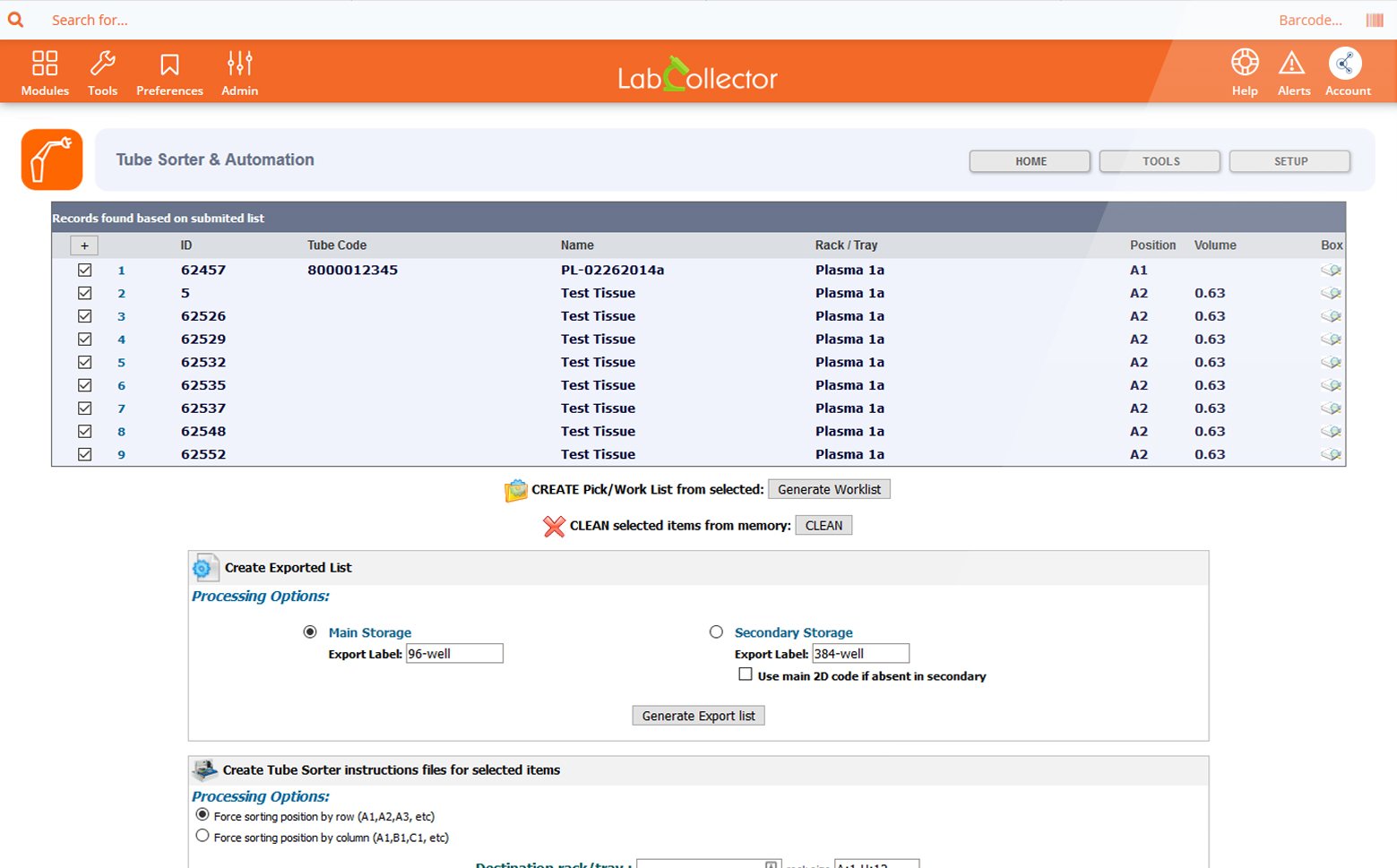 Key benefits:
Speed up your research and optimize your organization




Facilitate storage management, inventory and data retrieval or updating




Enhance data traceability and improve the quality management system of your R&D and analytical activities




Extensive customization to adapt to any situation. Samples of any kind are supported. Any type of instrument can be dealt with.
---
Image Gallery