LabCollector Server Manager
LabCollector Server Manager Utility
NEW

Windows Server Manager

Our new server installation wizard provides an automatic LabCollector Server Manager. This manager provides easy access to configuration files and control over the server status (start/stop Apache web server and mysql database server). It also includes an easy and automatic backup engine which allows you to configures two types of backups: short-term backups – daily or weekly and long-term backups – weekly or monthly.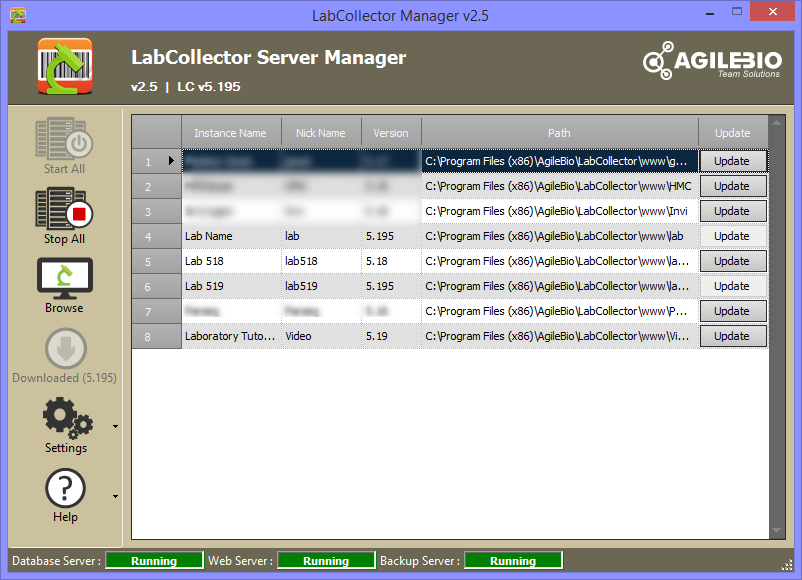 The application runs as a windows service. LabCollector server and automatic backups will be available with the manager closed and even with closed windows user sessions.

Version 2.0:
Enterprise with the latest Server Manager version 2.0 with easy lab replication. This allows a department to host all LabCollector instances on the same server and easily keep up with regular overall maintenance (backups, upgrades and updates).