1st step: Create users and requesters
When starting LSM usage, it is essential to start with customization steps. You need to create accounts for your staff, customers, results parameters, assays catalog and more. These items interact with each other in multiple ways, therefore the order of steps for the initial setup is important.
Some portions of the LSM cannot be customized without first setting up others.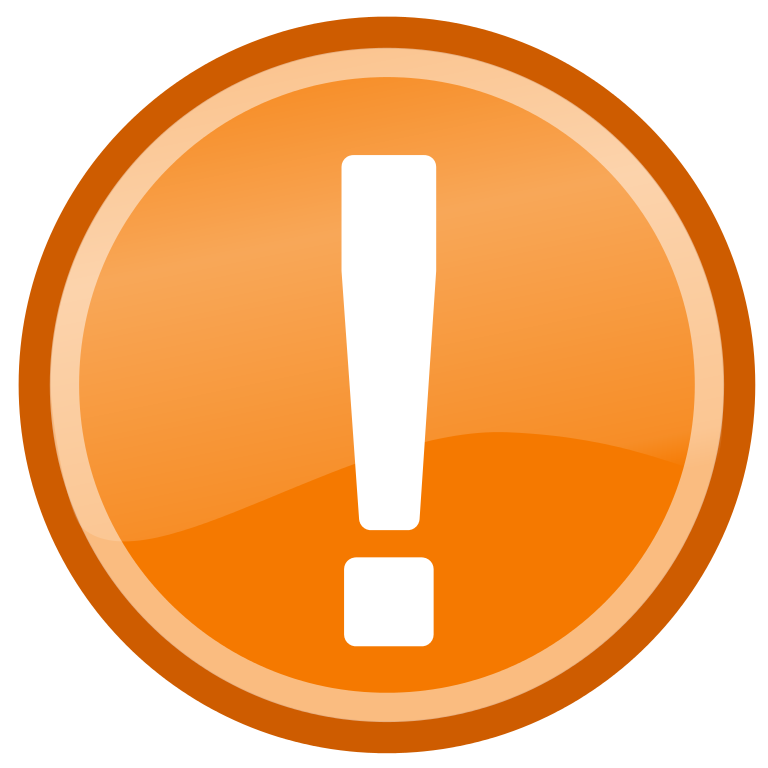 Completing this step requires admin or super-admin level permissions.
1. Create REQUESTERS
Requesters refer to your clients, partners…  these are the people or organizations that will request or submit jobs.  The requesters may be internal as well.  Note that an LSM user set as a customer/requester can only submit jobs and retrieve results.
Navigate to Admin > Contacts > Requesters. Click on "Add" and fill out the form. General information section is followed by two tabs used for billing and shipping purposes, and a third tab used for specifying the projects that a requester has.
Click on "Save" to finish.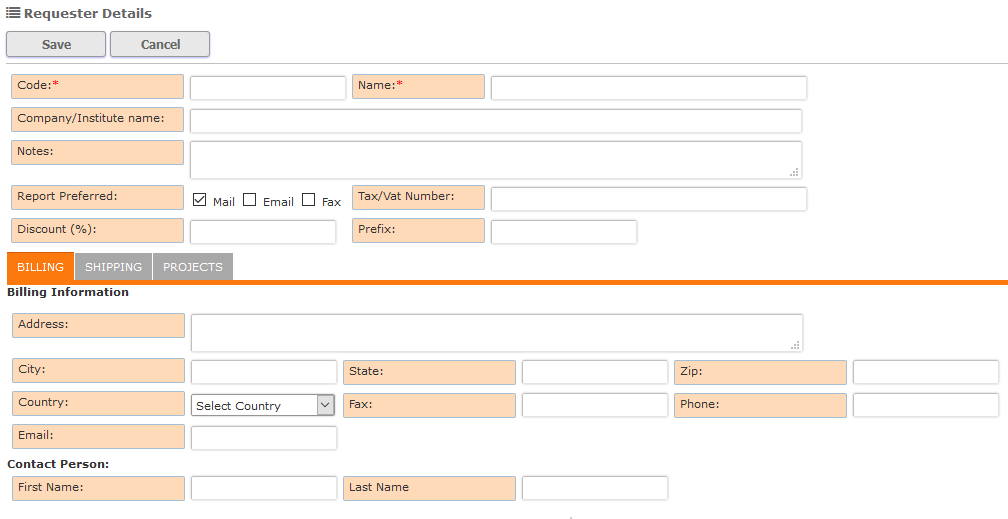 2. Create USERS
A user account (login and password) is required to have access to the LSM platform.
Users may be added within the LSM only, or they may be imported from the user list of the main portion of LabCollector.
Navigate to Admin > Contacts > Users.
Select Add and complete the form to create a customer/client or
select Import for all the other users. In the Import form, select by double click in User type (LSM) column, the type of user you want to associate to the LabCollector user in the list. The user is then automatically created under the LSM. 
Note that users need the user type of staff, admin, or finance to conduct work.  Users with the type of customer may not edit results.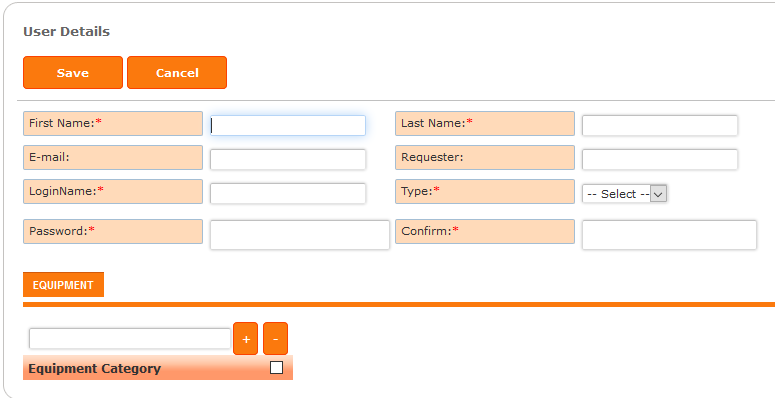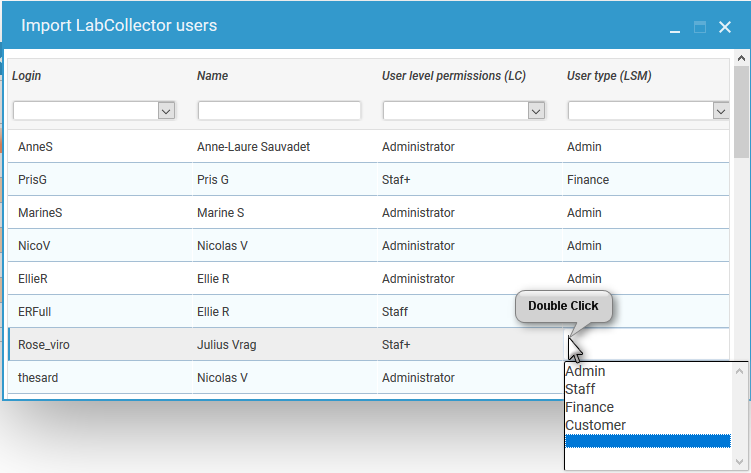 Note: Equipment categories can be associated with each user. In this way, lab managers can quickly identify users' profiles to execute specific jobs. Equipment is connected to the equipment module in LabCollector. Enter the first letter of the equipment in the auto search field, and click on the Plus button.